I am continuing with guest posts from bloggers who have not only a passion for photography, but a love for Jesus. I am honored to have Chrisy from Skinned Knees posting
. After reading her post be sure to click over and visit her blog.
A little background on THE WORLD before we get started. A while ago now, our Sunday School teacher told us the neatest story about a car in our town whose license plate read THEWORLD (minus a few numbers so we don't get sued, hehe.) He told us how the man driving that car was unknowingly used by God to teach him something. Now it's become somewhat of a joke that anytime any of us see the car driving around town, we snap a picture of it and tag each other in it. Here's one from a few months ago my friend Shannon took. The guy noticed us following him into the post office parking lot and seriously spent a few minutes in his car before getting out and starring at us! I think he was scared of the crazy stalker ladies!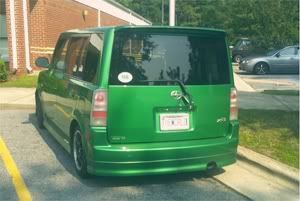 Yesterday as I was driving home from taking my 3 year old to preschool, I started thinking about how materialistic I can be. I'm working on this. I'm not just materialistic, I'm busy. Busy with so many things. Some things are kingdom things. But a lot of things are not. I got to wondering if I was letting "the world" influence me, instead of the Holy Spirit.
I want to concentrate on two of my (and maybe your) problem areas: Materialism and busyness.
Materialism. Coveting.
God's Word tells us,
"Do not love the world nor the things in the world. If anyone loves the world, the love of the Father is not in him. 16 For all that is in the world, the lust of the flesh and the lust of the eyes and the boastful pride of life, is not from the Father, but is from the world. The world is passing away, and also its lusts; but the one who does the will of God lives forever." [1 John 2 15:17]
I'm going to be completely honest here and tell you it's not very often I walk into a friends house and don't think to myself how great it would be if I could just have her curtains, or new ottoman, or her blender, or her well behaved children. Am I proud of the fact that several times a day I have to go to the Lord and ask Him to forgive me for breaking His 10th commandment? Uh. No. Ashamed, actually. I pray constantly that He will help me be content with what I have. Sometimes I get brave and ask Him to make me content to give it all away, and then breathe a sigh of relief when He doesn't.
The world tells me to spend every dime I have on junk I don't need. We're bombarded with billboards, commercials, and magazine advertisements, not to mention door-to-door salesman with really awesome vacuum cleaners that cost as much as our cars. I have a hard time saying no to the little Christy that sits on my left shoulder telling me to, "Just go ahead and buy it. You really want it. You deserve it." Then the little one on the right side (also known as the Holy Spirit) gives me a nudge reminding me, "For we have brought nothing into the world, so we cannot take anything out of it either." 1 Timothy 6:7
Lord, help me (us) not to covet. Help us to always be content with what we have. Help us to understand that if all we ever had was the love of Jesus, that should be enough. Amen.
Busyness.
I keep busy for God, but I keep even more busy for myself. The world tells me to look pretty, smile, have a perfectly behaved child, always have a clean house, get skinny, put myself first, work to make $ for the things I want (but don't need), be overly concerned with me-time.
One of my favorite lessons from the bible is of Mary and Martha in Luke 10: 38-42
"Now as they went on their way, Jesus entered a village. And a woman named Martha welcomed him into her house. And she had a sister called Mary, who sat at the Lord's feet and listened to his teaching. But Martha was distracted with much serving. And she went up to him and said, "Lord, do you not care that my sister has left me to serve alone? Tell her then to help me." But the Lord answered her, "Martha, Martha, you are anxious and troubled about many things, but one thing is necessary. Mary has chosen the good portion, which will not be taken away from her."
Realization #1: All the busyness that's not for the Lord needs to take a backseat to the busyness that is for the Lord. If I find myself with 10 minutes alone and my kitchen floor needs mopped but I haven't yet had my quiet time, I need to choose quiet time. If I've got a coffee date with my best friend and my sister-in-law calls and says she is sick and could really use my help with the kids today, well, I need show her the love of Christ by helping a sister out!
Realization #2: I should never be too busy to sit at the feet of Jesus and just listen. God loves when we serve Him! He loves when we teach in the church and when we take meals to a new mom. But not if those things are constantly at the expense of us coming into His presence to talk to Him and listen to Him and spend time in His word. Cell phones. I can use my phone all day long but if I forget to charge it everyday, it goes dead and then it's useless to me. Same with us and God. If we don't charge ourselves up daily (by reading His Word, and communicating with Him in prayer,) eventually we are going to be drained, dead. And by then we won't be of any use to Him.
Lord, forgive us for our busyness. Help us to remember to plug ourselves into You daily so we can be charged and ready to be used by You when You need us. Amen.
Wow. I'm sure you're wondering where THE WORLD car comes into play here. Like I said, I was driving home from taking my son to preschool, pondering the effects the world has on me every day, when out of nowhere I notice that ugly little green car coming my way. A few seconds went by and he was gone. I looked in my rear view mirror to confirm. Yes. "The world" had just passed me by. And I was perfectly okay that I was going in the opposite direction as the world. What a fun reminder from God that He doesn't want me conforming to the world.
"And do not be conformed to this world, but be transformed by the renewing of your mind, so that you may prove what the will of God is, that which is good and acceptable and perfect." [Romans 12:2]
My prayer is that we will each make God our priority. That we will learn to be perfectly content to sit at His feet.
Before I go, here are a couple of my favorite verses for John that encourage me when I'm struggling with the world (every single stinking day.)
John 14: 27 says, "
Peace I leave with you; My peace I give to you; not as the world gives do I give to you. Do not let your heart be troubled, nor let it be fearful."
John 16:33 says, "
These things I have spoken to you, so that in Me you may have peace. In the world you have tribulation, but take courage; I have overcome the world."
And a song that always helps me remember to sit and be still and listen for Him:
You can read other guest posts in this series