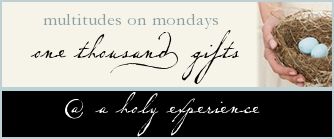 I am thankful:
2084. that 4 years ago today I went on my last first date
2085. for not only one, but two loves in my life
2086. for the knowledge I am gaining through
Clickin' Moms
Natural Light 101
2087. for a wonderful morning exploring MOSI with Kindra, Anlon, and B
2088. for Kindra inviting me to MOSI (it was nice to do something different)
2089. for dinner in our backyard
2090. to see the Ross's one last time before they move
*
This is my SOOC shot that I am using for
Shoot and Edit
this week. Check back Thursday to see the edit.
2091. for a long conversation with my sister and cousin today
2092. for our giggle session on the floor (B and I)
2093. for the most perfect weather
2094. for finding an old building with open shade for my photo assignment
2095. that the CATS WON!!
2096. for the unique community that B.S.F. offers
2097. for Bennett's supported walking. He is now pushing his Thomas the Train and high chair around.
2098. for the wisdom, blessings, and prayers that have come from studying the book of
Isaiah
2099. for lying in our backyard on the most beautiful day
2100. for the sound of acorns hitting the ground, as squirrels scurry around
2101. for a hyper little boy repeating momma
2102. for an early morning shower before Sam left for work
2103. for the sweet, tender hugs Bennett gives his stuffed Rabbit, Regis
2104. for time to sit and catch up with
Carolina
2105. for two little boys playing and enjoying the backyard
2106. for Bennett enjoying his time playing in the crib
2107. for cousins who love to play with B
2108. for writing that causes me to dig a little deeper
2109. for a budding friendship with
Anna
2111. for BOGO Earth's Best baby food at Publix
2112. for a time of fellowship at the Hogan home (with the Hogan's,
Shah's
, William's, Walworth's, and Brigg's)
2113. for the entertainment new toys bring
2114. for another day of gorgeous, fantastic, perfect weather
2115. for the beauty and light of the moon
2116. that my granny didn't break her hip when she fell
2117. for the sun's reflection on the water
2118. for a smooth day at work
2119. for the first breath of fresh air when walking out of work
2120. for all of the families playing, LAUGHing, and eating at Riverfront Park
2121. for an enjoyable evening outside with Sam and B
2122. for David driving over to spend time with us
2123. for Sam helping with laundry and dishes today
2124. that God is jealous for me. He wants all my praise and will not tolerate my giving it to another.
2125. for how much He loves me (I can not fathom)
2127. so very thankful to see and spend time with Heather (baby Finley) and Casey
2128. that God is constantly working on me